ISO Certification
We will increase the value of your company and our global portfolio of diversified brands by exceeding customers' expectations and achieving market leadership and operating excellence in every segment of our associated company KVQA. K V Q A Certification Services Private Limited was registered in the Form- 1 Registrar of Companies under the Companies Act 1956 ( No. 1 of 1956 ) with number U74140DL2010PTC199084432 dated 15/2/2010.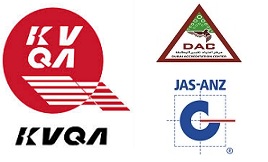 ---
ISO 9001:2008 (Quality Management System):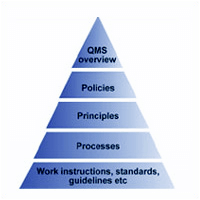 Our ISO 9001 : 2008 certification is provided to organizations in all areas of work such as manufacturing, processing, servicing, computing, legal and financial services, accounting, etc. To meet the requirements for the ISO 9001:2008 certification, our services also enhance the ability of the company to consistently provide products that meet applicable regulatory requirements and satisfy customer needs.
Why ISO 9001 : 2008 certification?
International acceptance - It is recognized in more than 120 countries and is the logical choice for any organization involved in international business or committed to quality. quality management guarantee – It guarantees that the products and services of the organization satisfies the customer's quality requirements and comply with all the regulations applicable to those products or services.
Advantages:
Enables the suppliers to compete in global market by delivering products that meet international quality standards
Worldwide compatibility of technology used results in wide choice of offers for customers
Provide the technological and scientific bases underpinning health, safety and environmental legislation
Provide developing countries a basis for making the right decisions when investing their scarce resources and thus avoid squandering them
Some other benefits are:
Reduces cost
Improves product reliability
Better process control and flow
Greater employee quality awareness
Reductions in product scrap and rejections
OHSAS 18001:2007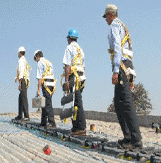 Our OHSAS 18001:2007 certification is offered to companies with a large work force involving manual and heavy work tasks, and/ or high risk work environments. The certification defines the health and labor protection system of an organization as specified by internationally accredited certification bodies. The services offered under this category include:
OHSAS 18001:2007
The OHSAS 18001:2007 certification offered by us confirm that the organization is pro actively protecting the health and safety of its employees and stakeholders. We can integrate this certification with ISO 9001 and ISO 14001 for environmental management systems.
Why OHSAS 18001:2007 certification?
Is a globally recognized occupational health and safety management system Helps the organization to formulate occupational health and safety policies and objectives.
Advantages:
Reduces accidents and interruptions in production by assuring better control over hazards at the workplace
Legal compliance with minimal administrative effort.
Focus on employee safety.
Improves company image and boosts international competitiveness.
Reducing incidents that may be detrimental to working in the long run and causing liability
Conserve natural resources and energy and help in getting the required legal consent
Sharing environmental solutions and improving industry and government relationship
Reduction in insurance costs.
ISO 22000 : 2005 (HACCP) Certification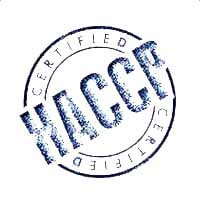 Our ISO 22000 : 2005 (HACCP) Certification services provides clients a systematic method for analyzing food processes, determining the possible hazards, and designating the critical control points. These steps are necessary to prevent unsafe food from reaching the consumer.
Why ISO 22000 : 2005 (HACCP) Certification?
Prevent problems like presence of microbes, toxins, adulterants, etc. before they occur and to correct them as soon as they are detected Is recognized and respected by the scientific community as well as international food quality organizations as the most effective approach to the manufacture of safe food.
ISO 22000 : 2005 (HACCP) Certification is built around seven principles:
Analysis of food hazards: Biological, chemical or physical .
Establishment of critical control limits and preventive measures: For example, minimum cooking temperature and time.
Monitoring of these critical control points.
Systematic and regular auditing of the system in place by independent third party certification bodies.
Advantages:
Identifies and prevents hazards from contaminating food.
Places responsibility for ensuring food safety on the food manufacturer or distributor.
Helps food companies compete more effectively in the world market thereby reducing barriers to international trade.
---
- Contact Us
We cater to all the web based needs of our clients with powerful web solutions right from the conception to the completion of the project.
Our Location
3rd Floor Aditya City Center, Ashiana-Digha Road, Above 9to9 SuperMarket, Patna, Bihar - 800025
- Write Us